About Malaysia
Malaysia is a country in Southeast Asia .The federal constitutional monarchy consists of thirteen states and three federal territories, separated by the South China sea into two regions, that is  Peninsular Malaysia and East Malaysia. Peninsular Malaysia shares a land and maritime border with Thailand and maritime borders with Singapore, Vietnam, and Indonesia. East Malaysia shares land and maritime borders with Brunei and Indonesia and a maritime border with the Philippines and Vietnam. Kuala Lumpur is the national capital and largest city while Putra jaya is the seat of the federal government. Malaysia is the world's 43th-most populous country in the world .Malaysia is one of 17 mega diverse countries, Malaysia's emerging economy and rapid development makes it ideal for international students who want to get an education in an interesting and upcoming country.
Why Study in Malaysia?
The fasten development of the country has made it an attractive destination for all kind of people. This has led to the culture and people being incredibly diverse, with lots of different ethnic groups and religions. You will find bustling cities, Available Transport facilities, Beautiful beaches and never-ending rain-forests all located in Malaysia, and lots of wildlife too.
The modern system and structure of tertiary education is run by the country's Ministry of Higher Education. Individuals who choose to study in Malaysia for higher education can apply to Certificate, Diploma, Undergraduate or Postgraduate courses and PhD that student get World class degree. There are 20 Malaysian universities in the 2020 QS World University ranking top 1000. The highest ranked of these is University Malaya (UM) which comes in at 70th place 2020. Universities in Malaysia can offer high quality education alongside a unique experience.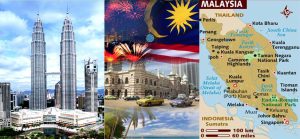 Religion in Malaysia
Malaysia is a multicultural and multiconfessional country, whose official religion is Islam. As of the 2010 Population and Housing Census, 61.3 percent of the population practices Islam; 19.8 percent Buddhism; 9.2 percent Christianity; 6.3 percent Hinduism; and 3.4 percent traditional Chinese religions. The remainder is accounted for by other faiths.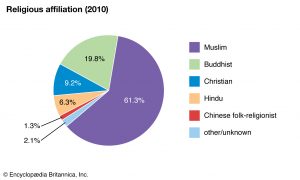 Economy of Malaysia
The economy of Malaysia is the third largest in Asia, after Indonesia, Thailand, and is the 35th largest economy in the world. Labour productivity in Malaysia is significantly higher than in neighbouring Thailand, Indonesia, Philippines or Vietnam due to a high density of knowledge-based industries and adoption of cutting edge technology for manufacturing and digital economy. According to the Global Competitiveness Report 2019, the Malaysian economy is the 27th most competitive country in the world.
Language of Malaysia
The indigenous languages of Malaysia belong to the Mon-Khmer and Malayo-Polynesian families. The national, or official, language is Malay which is the mother tongue of the majority Malay ethnic group. The main ethnic groups within Malaysia comprise the Malays, Chinese and Indians, with many other ethnic groups represented in smaller numbers, each with its own languages.
English is widely understood and spoken in service industries and is a compulsory subject in primary and secondary school. It is also the main language spoken in most private colleges and universities.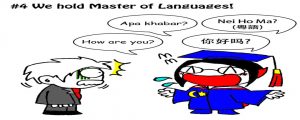 Culture of Malaysia
Malaysia has a multi-ethnic, multicultural, and multilingual society. The original culture of the area stemmed from indigenous tribes that inhabited it, along with the Malays who later moved there. Substantial influence exists from Chinese and Indian culture, dating back to when foreign trade began. Other cultural influences include the Persian, Arabic, and British cultures. Where most recognize that many cultural values are shared.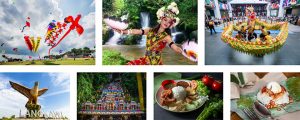 Holidays and festivals
Malaysians observe a number of holidays and festivities throughout the year. Some are federally gazette Public holidays and some are observed by individual states. Other festivals are observed by particular ethnic or religion groups, and the main holiday of each major group has been declared a public holiday.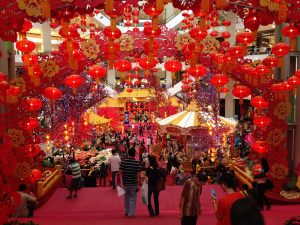 Transportation in Malaysia 
There are many option for transportation in Malaysia like REPID KL, KTM, MONORAIL, LRT, MRT, REPAID KL BUS AND KLIA EKSPRES (TRANSIT).Student can get 50 % discount by using MYREPID KL CARD.
GOKL free Bus
The 4 lines of GoKL are Red, Green,Blue & Purple. The name of the bus will be displayed in front of the bus. e.g.: Red Line, Blue Line, Green Line & Purple Line.                                                                               
Cuisine in Malaysia  
Malaysia's cuisine reflects the multi-ethnic makeup of its population. Many cultures from within the country and from surrounding regions have greatly influenced the cuisine. Much of the influence comes from the Malay, Chinese, Indian, Thai, Javanese, Sumatran cultures and Bangladeshi student can enjoy Malay cuisine and Bengali food also available in Malaysia.